Who is Swire Coca-Cola, USA?
We are one of the largest bottlers of Coca-Cola and other beverage brands in America. Our 7,200 hardworking and passionate employees produce and distribute more than 50 brands across 13 states.
We have as many careers as we have flavors, and regardless of which role you choose, you have a direct impact on Swire Coca-Cola, our products, and the communities we call home.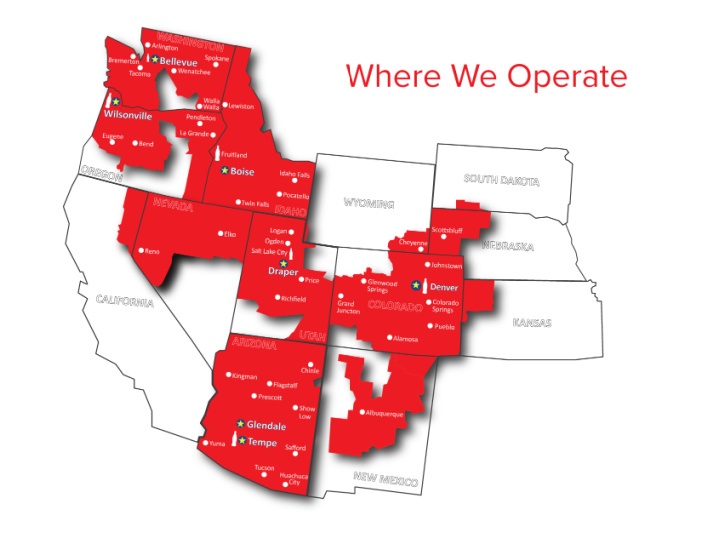 Get your career started at Swire Coca-Cola!
Ready for your next opportunity? Take a peek into the lives of an order builder, and merchandiser - two important roles in getting a Coke on store shelves.
Dont just take our word for it...
At Swire Coca-Cola, our commitment to excellence is what guides our actions with our employees. We look for every opportunity to ensure that we are always doing our best to create an environment where people can thrive personally and professionally. In our recent employee engagement survey, we scored significantly higher than the normal for U.S. companies for sustainable engagement with our people.
We asked our employees what they love about working at Swire, here's what they said:
"I am proud to work for our company"
"Brand recognition and products of Coca-Cola (Coca-Cola is the best!). Job stability and growth opportunities."
"It's a solid successful business with opportunity for advancement. A career can be made with Swire"
"I work for a well-respected company. Swire has great opportunities for advancements and our benefits and salaries are competitive."
"Swire has great benefits. They care about their employees' wellbeing."
"The sky is the limit to where you want to go in the company."
"The sky is the limit to where you want to go in the company."
"Brand recognition and products of Coca-Cola (Coca-Cola is the best!). Job stability and growth opportunities."
"It's a solid successful business with opportunity for advancement. A career can be made with Swire"
"My work gives me a sense of personal accomplishment."
"Swire has great benefits. They care about their employees' wellbeing."
"I am proud to work for our company."
"I work for a well-respected company. Swire has great opportunities for advancements and our benefits and salaries are competitive"